Stone Floor Cleaning Golders Green
Find Out About Exceptional Stone Floor Cleaning Golders Green.
Give The Size And Form Of Stone
More often than not the dimensions and variety of stone, plus a few pictures showing the condition of the floors is all we need.
Once we have clarified your requirements we shall email a thorough written estimate.
Stone floors can often have a range of finishes, therefore we will include alternatives to accommodate most budgets.
Our quotation will be complemented with a document displaying examples of similar work.
We Decide On A Start Date
We show up ready for work and on time.
Your stone floor will be stunning
Why You Really Should Select London Stone Care
Our stone floor cleaning Golders Green and restoration experts will breathe new life into your stone floors.
Our firm has been offering stone cleaning, polishing and restoration solutions since 1996.
When you have a restoration project in Golders Green, call for a free quotation.
If you are uncertain of how to care for your stone floor, drop me a line and we can offer you the best advice.
After restoring a stone floor, we provide you with a thorough ongoing maintenance program.
Contact Us Now!
Book a quotation for your stone floor cleaning Golders Green
Our Specialized Stone Floor Cleaning And Polishing Services In Golders Green Outlined
An initial appearance on a marble floor will progressively dull. Surface scratches and etch damage add up and take off the original finish. Before long, your floor will need to be re-polished.
We use diamond polishing to hone and polish a marble floor and bring back the initial shine.
Most marble floors are uneven due to the fact marble tiles are not put down flat. A marble floor is smoothed by grinding away the lippage and jagged edges of the tiles. It is an involved process nevertheless the results are stunning.
After grinding, the marble and the grout will be at the exact same level. The marble floor will have the look of becoming just one slab of stone.
It is less of a challenge to clean a smooth, sleek marble than an uneven floor. A smooth surface marble floor won't have grout lines to capture soil. If your marble has cracks and chips, we are able to repair the damage with resin fillers, colour matched to the marble. The particular restoration needed is going to be dependant on the state of the marble floor.
Travertine Floor Restoration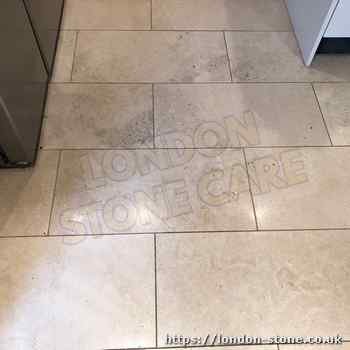 A Travertine floor is unique with a honeycomb structure, with a lot of holes. There are very different kinds of Travertine floor tiles, including tumbled, honed and polished. As the stone wears, the hole filler breaks away, and the holes fill with unpleasant dirt and soil.
Working to the highest standard, restoration firms use specialist machines and chemicals to remove soil and old sealers on a Travertine floor.
Once the Travertine floor tiles and the holes are clean, any holes are grout filled using a colour matched grout. After restoration and re-grouting we apply hard-wearing sealers.
Limestone Restoration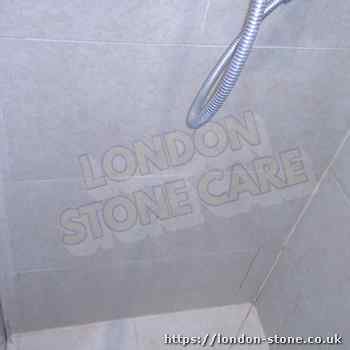 An original finish on a Limestone floor will steadily loose its gloss. Scratching and etch marks pile up and take off the original finish. Before long, your floor will have to be polished. We use industrial diamond polishing equipment to bring back the original sparkle.
If your floor has been installed leaving jagged tiles, this is referred to as lippage. A Limestone tile floor is leveled by grinding off the lippage and irregular edges of the tiles. Limestone tile grinding is an expert service, that provides superb results. The floor will look like just one area of stone.
Following grinding, the Limestone will sit at the same level the grout. After grinding and polishing mopping is a breeze, because the mop slides on the floor. There are no uneven grout deressions to trap soil. Hole cracks and chip repairs in many cases are an element of the Limestone restoration service. The particular restoration needed is going to be decided by the condition of of the Limestone floor.
Terrazzo Floor Polishing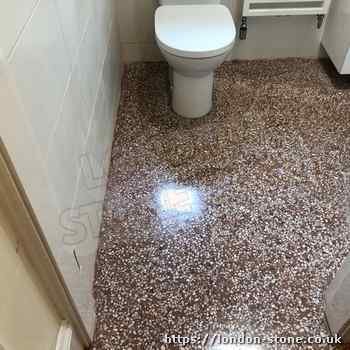 Terrazzo is manufactured out of natural stone chips set in a cement or epoxy medium and it is either poured on site or precast as tiles. Ultimately a Terrazzo floor will loose the initial finish. The change in appearance is brought on by microscopic scratches on the surface where it has been walked on.
The only way to restore the original finish is through polishing the Terrazzo to the highest standard. Diamonds are used to take away the surface damage and restore the initial Terrazzo shine. Once your Terrazzo is cleaned and polished, we are able put on a sealer which offers protection against regular spills.
Sandstone Floor Cleaning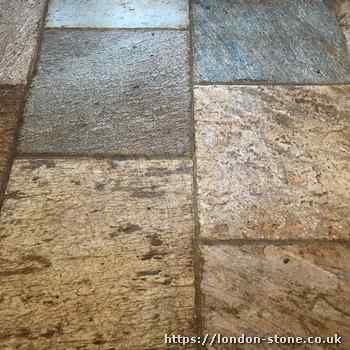 Sandstone floor tiles are available in a number of different shades of brown, red, yellow and cream. Whilst sandstone is durable it is also porous, so cleaning slurry gets stuck within the surface and is hard to remove.
There is specialist scrubbing and rinsing machinery to get rid of the soil and old sealers, rejuvenating the initial sandstone finish Then we use specialist sealers that last for years not just months. We shall advise the correct restoration service.
Granite Floor Cleaning And Sealing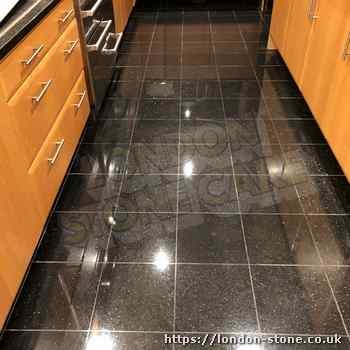 Granite is a favorite stone for commercial and home installations. Granite is exceptionally hard wearing.Granite is often chosen for its hard wearing qualities. Granite is harder wearing as compared to some other stone flooring, like limestone or marble.
Due to its hardness, granite must have specialized cleaning and restoration. We have the experience and equipment to revive granite floors. to the highest standard.
Terracotta Floor Cleaning & Sealing
Terracotta is one of the most permeable floors which we run into but has been used for floor tiles for many thousands of years.
Terracotta is very porous it is therefore necessary to protect it with some protective seal.
Irrespective of its vulnerabilities, Terracotta may be restored back into a wonderful appearance.
We use a long lasting sealer for terracotta, which means you get the most value from your cleaning.
Slate Restoration
Slate is a tremendously popular floor and wall tile due to its low porosity and the many varieties and textures of Slate available. Slate floors need regular sealing to prevent spills and soil marking the surface.
We use a mix of machine scrubbing and hand scrubbing to get rid of all traces of existing soiled sealers and clean the floor. After our professional cleaning is complete , the floor is left to dry, then apply a long-lasting, easy to maintain sealer.
If you have got a suitable slate, it may be ground smooth, which makes it much easier to clean.
Victorian Tiles Floor Cleaning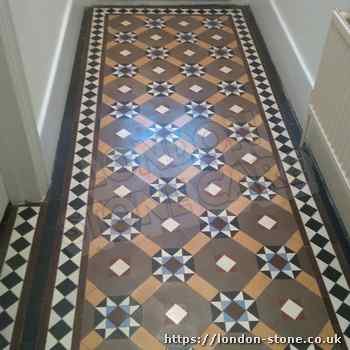 Victorian Clay Tiles are installed in lots of Victorian and Edwardian hallways.
The tiles have a matt finish and acquire their colour through the clay utilized in their manufacture.
Due to their age, these floors have experienced a lot of wear and can have layers of different sealers.
Cleaning these floors could be challenging due to all of the old sealers and covering residues.
After cleaning an impregnating sealer is put on to boost the colours and protect the floor tiles. If you like a sheen or gloss finish a surface sealer or wax can be applied.
Quarry Tiles Cleaning & Sealing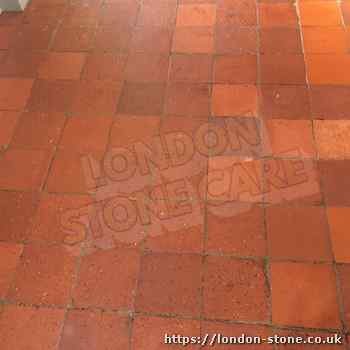 Quarry tiles are extremely are particularly durable although they still suffer with a number of issues.
Decades of soil and old sealers can lead some individuals to consider their floor is past repair, but that's often far from the truth.
We can eliminate the layers of old coatings and dirt, giving you an attractive new finish. When the quarry tiles are cleaned they may be sealed to offer years of life.
Cleaning Of Porcelain Tiles Floors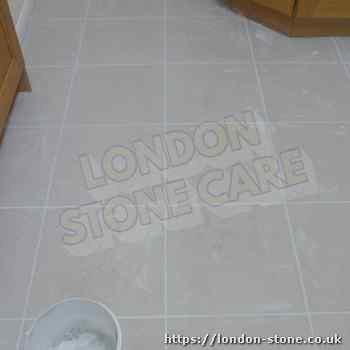 Porcelain is a form of ceramic tile.
Porcelain is extremely moisture-resistant, hence spillages can not seep into the tile and result in stains.
If Porcelain is not properly manufactured, the surface can be absorbent similar to natural stone floors. If you have got an inferior Porcelain, the surface soil may be difficult to remove.
We possess the experience and equipment to remove this difficult to reach soil.
We will help stop the dirt using Porcelain sealers.
Solid colour Porcelain Tiles can also be ground and polished, just like Granite or Marble.
Cleaning Ceramic Tile Floors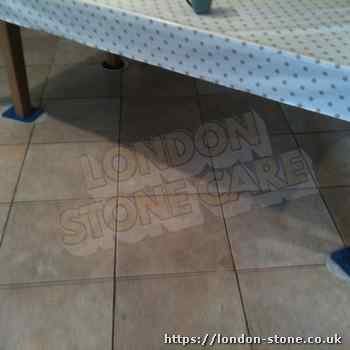 Professional cleaning of Ceramic tile floors is generally a bit less involved when compared with stone floors cleaning..
This is as the surface of the tile is usually glazed.
None the less, professional cleaning, professional chemicals and equipment will provide the most effective results.
We always put on a specialist sealer after cleaning. Tile sealing makes mopping much simpler and will help protect against spillages.
A Few Of The Stone Floor Restoration And Cleaning Treatments Our Specialists Provide
Sandstone tile cleaning is rarely just cleaning, there may be regularly more restoration required. Sandstone floor restoration covers a variety of services. At the least, all stone floors suffer some sort of generic wear and tear. More often than not, soil, stains and traffic marks ruin floor's finish. Highly polished marble and granite floors show up wear quickly, as minute foot traffic scuff marks when you look at the stone surface affect the luster and hold dirt. A surface sealer does not prevent porous stone and tile and tiles like Sandstone, Limestone and Terracotta gradually struggling with wear and spill problems. Most natural stone flooring has cement grout. Cement grout is typically softer when compared with stone and much more vulnerable to abrasive and chemical damage. Holes might be filled and cracks repaired included in a restoration. Stone floor gets the appeal that a grubby, porous surface could be taken away, exposing a pleasant new surface. Grinding and honing removes surface damage from etching and surface scratching.
Natural stone sealing is essential to keep an innovative new stone and tile finish looking stunning. Stone sealers should always be put on new natural stone and tile floors and just after any floor tile cleaning, stone polishing or tile restoration work. Impregnating or penetrating sealers are used following diamond floor polishing. Hybrid sealers or Surface sealers are best placed on coarse stone floor or tiles.
The first shine on a stone floor will gradually go dull. The loss in shine is due to foot traffic scratches and surface damage. The only way to replace the first finish is through polishing the stone floor. On marble, Granite, Terrazzo, Polished Limestone and Polished Travertine floors, diamonds are used to remove the surface wear and recover the initial sparkle. The shine on Honed Travertine, Honed Limestone, Sandstone, Slate and Clay tiles is made by applying a higher gloss sealer. Sealer removing products are applied to take away all traces regarding the existing sealer, and then a new gloss sealer is applied.
Are there unsightly chips on the tile and stone floor?
There is no need to change the stone floor. Coloured resin fillers can fill chips and damage on a tile. When the resin cures, it has to be sanded and polished. Chip repairs are less costly than laying new tiles.
Contact the Industry Professionals for Natural Stone Repairs London - Call the Specialists.
Repairing Cracked Tiles
A small movement within the subfloor will likely make a crack in a marble tile. Cracks in many cases are contained in doorways plus in between rooms. Also, a crack can appear as a result of a deficiency or weak spot in the tile. Crack repaircosts not as much as replacing the tile.
When you have got a deep crack in your floor, vanity unit, tabletop or counter top, they truly are filled with coloured epoxy fillers. Hairline cracks are way too fine to accept a filler and so they should be widened with diamond tools before they've been filled.
Other areas near Golders Green we cover include:
Golders GreenHelpful Information
Golders Green is an area in the London Borough of Barnet in England. A smaller suburban linear settlement, near a farm and public grazing area green of medieval origins, dates to the early 19th century. Its bulk forms a late 19th-century and early 20th-century suburb with a commercial crossroads. The rest is of later build. It is centred approximately 6 miles 9 km north west of Charing Cross on the intersection of Golders Green Road and Finchley Road. It was founded as a medieval hamlet in the large parish of Hendon, Middlesex. The parish was heavily superseded by Hendon Urban District in 1894 and by the Municipal Borough of Hendon in 1932, abolished in 1965. In the early 20th century it grew rapidly in response to the opening of a tube station of the London Underground, adjacent to the Golders Green Hippodrome which was home to the BBC Concert Orchestra for many years. The area has a wide variety of housing and a busy main shopping street, Golders Green Road.