Stone Floor Cleaning Primrose Hill
See The Best Possible Stone Floor Cleaning Primrose Hill.
Give The Size And Sort Of Stone
Some photos showing the floors plus the sizes are often all we want.
We will email an in depth price after we have cleared up your needs.
You Will Receive A Quick Reply
Stone floors can frequently have a range of finishes, therefore we may include alternatives to suit most budgets.
We will also email a document detailing pictures of comparable work.
We Decide On A Start Date
We come on time and ready for work.
We shall do an excellent job
Why You Can Trust London Stone Care
We provide comprehensive stone floor cleaning Primrose Hill service for the expensive stone that help make a house a perfect home.
Economical rates tailor-made to make stone floor cleaning affordable on just about any budget.
Our experienced professionals are here to provide you with a totally free quotation.
If you are uncertain of just how to take care of your marble floor, drop me a line and we can offer you the best advice.
Following restoring stone floors to a gorgeous finish, we leave a maintenance program, so floors stay wonderful for years rather than months.
Contact Us Now!
Your very own stone floor cleaning Primrose Hill quotation is just one click away.
A Short Summary Of Our Professional Stone Floor Cleaning And Polishing Services In Primrose Hill
Marble Polishing & Sealing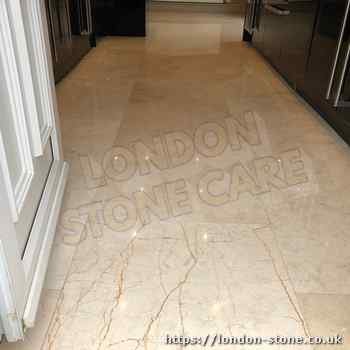 The initial surface on marble tiles will progressively loose its gloss. The damage to the surface is due to foot traffic scores and surface etching Sooner or later, the tiles will need to be repolished.
We use industrial diamond polishing equipment to restore the initial luster.
If the tiles are not really, perfectly even this problem is named "lippage". A marble tile floor should be leveled by grinding off the lippage and jagged edges of the tiles. This really is a complicated process however the results are amazing.
Following grinding, the marble will be flush with the grout lines. The marble will have the appearance of becoming an individual piece of marble.
Maintaining a ground and polished marble floor is much like cleaning an individual slab of glass. A smooth surface marble floor does not have grout lines to capture dirt. If your marble has cracks and chips, we can repair the damage using resin fillers, closely colour matched with the marble. The restoration needed will be dependant on the condition of of the floor.
Travertine Floor Polishing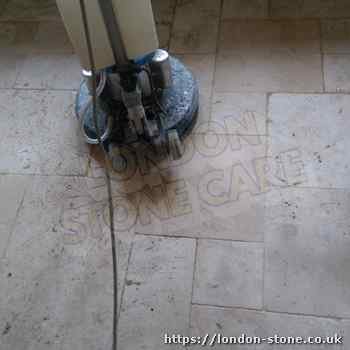 Almost all of the Travertine in the United Kingdom has a honeycomb framework with a large amount of holes. Travertine floor tiles come in a variety of finishes, smooth honed, tumbled and polished. As the stone wears, the hole filler falls out, and the holes fill with unsightly dirt and soil.
Working to the highest standard, Travertine floor restoration professionals have professional sealer removers and rotary scrubbing machinery to remove the coatings of old sealers and embedded soil.
After cleaning, any open holes on the Travertine floor may be filled up with coloured grout. After cleaning and grouting we apply hard wearing sealers.
Limestone Floor Restoration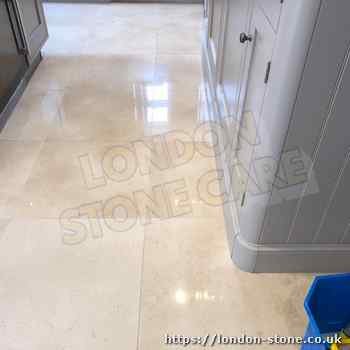 The original surface on Limestone tiles will progressively dull. This surface damage is brought on by traffic scores and surface etching The only way to revive the appearance is by polishing the tiles. We use diamond polishing machines to revive the original surface.
The majority of Limestone floors are uneven due to the fact tiles are not laid flat. We can grind away the irregular tile edges, making a floor surface smooth. You should have dedicated equipment and years of experience to grind a Limestone tile floor, but the result is magnificent. The floor will look like an individual piece of stone.
After grinding, the tiles will be at the same level the grout lines. It is easier to maintain a smooth floor than a bumpy floor. There are no grout channels to retain soil. If your Limestone floor has chips and cracks, we are able to repair the damage with resin fillers, colour matched with the Limestone. After we have inspected the floor, we will advise the best Limestone restoration program.
Terrazzo Cleaning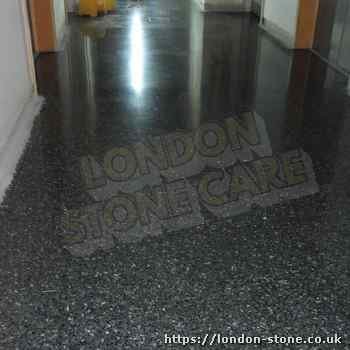 Terrazzo is an attractive and durable flooring, thus its popularity as flooring in supermarkets, airports, commercial and industrial buildings. The initial finish on a Terrazzo floor will gradually go dull. Scratches and etching builds up and take away the initial finish.
Ultimately, the Terrazzo will have to be polished to the highest standard. Diamonds are used to take away the surface damage and restore the original Terrazzo shine. Once your Terrazzo has been cleaned and polished, we could put on a sealer which provides protection against regular spills.
Sandstone Floor Cleaning And Sealing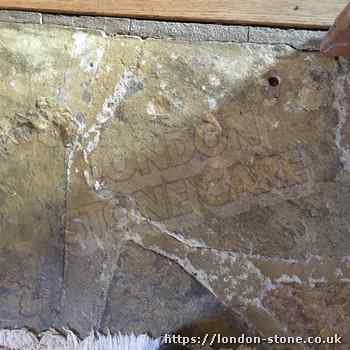 Sandstone is made from highly compressed sand, which includes different minerals including quartz and feldspar. Whilst sandstone is sturdy it is porous, so dirt gets caught within the surface and it is tough to remove.
Professionals use rotary brushing equipment, coating removers and pressure rinsing to clean the sandstone After cleaning we put on hard wearing sealers. Once we look at your floor, we are able to give you advice the best restoration process.
Granite Floors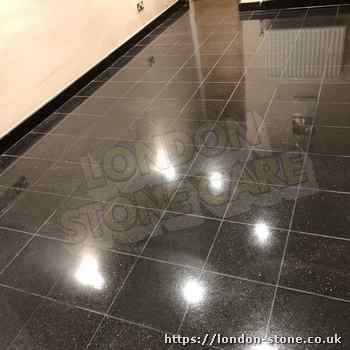 You will find granite in lots domestic homes and commercial buildings. Granite is a tremendously hard wearing material, well suited for heavy traffic lanes. Professional maintenance is normally required less often as compared to alternative stones tile limestone or marble.
Very few stone cleaning and restoration companies actually restore Granite, because it is so very hard and hard to restore. We offer the full range of Granite polishing and restoration services. to the highest standard.
Terracotta Restoration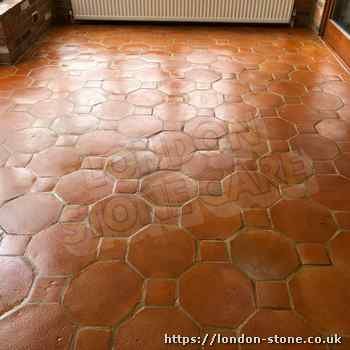 Terracotta provides a distinctive colour and a rustic appearance in the house, but really needs careful maintenance to keep it looking its best.
Terracotta is very porous so it is important to protect it with some protective seal.
Cleaning and restoring terracotta tiles begins with removing the existing polish, sealers and embedded soil with industrial-grade coating removers and cleaning solutions.
We use a durable sealer for terracotta, and that means you get the maximum benefit and value from your own cleaning.
Slate Restoration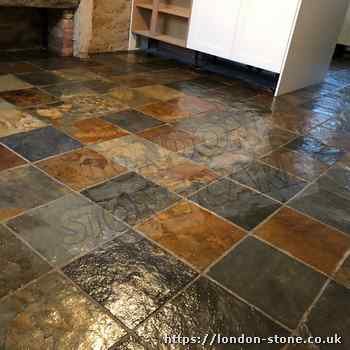 Slate flooring is amongst the most popular kinds of natural stone, as it calls for less routine maintenance and cleaning. Slate needs regular sealing to stop soil and spills marking the surface.
There are industrial-grade sealer removers and rotary scrubbing appliances to remove the layers of old coatings. Once the professional cleaning is completed, then use industrial-grade sealers that last for many years not months.
If you want a smooth floor, we could grind the floor, subject into the slate being suited to grinding.
Victorian Tiles Cleaning & Sealing
Many Victorian and Edwardian hallways will have floors created from Geometric Encaustic tiles.
The tiles are unglazed from the natural colours from the clay used to make them.
Along with the variations in interior decor, these kinds of floors have underlay from carpet, lino adhesive, bitumen and other sticky deposits.
Cleaning these floors could be challenging due to the variety of old sealers and covering residues.
After cleaning, the original colours of the floor can look washed-out, so we apply a colour intensifying impregnating sealer to bring back the initial . Topical sealers and waxes can give the floor a sheen or glossy finish.
Quarry Tiles Floor Restoration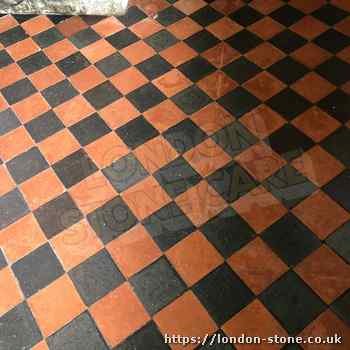 Quarry tile floors were at one time a major feature in terraced houses and farmhouses across the country, but the majority of of the floors have fallen into assorted states of disrepair.
One common problem is past films of sealer that should be removed.
A professional clean and reseal is frequently just enough to restore a quarry tile floor. Quarry tiles tend to be laid without a damp proof membrane, so we need to apply the best sealer to allow the tiles to breathe.
Porcelain Tile Cleaning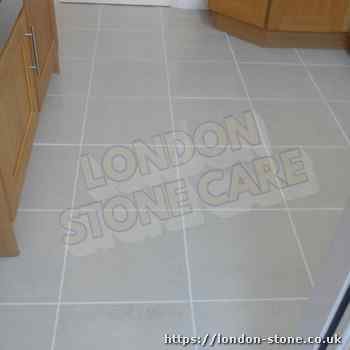 Porcelain is classified as a ceramic, but created with different materials than conventional ceramic tiles.
This helps make Porcelain more resistant to stains and easier to maintain than standard ceramic tiles.
If Porcelain isn't processed properly, the top can be absorbent just like natural stone floors. This soil may be hard to remove.
We can get rid of embedded soil with equipment designed to get into the microscopic pits holding the soil.
Our Porcelain sealers will help stop further soil problems.
Solid color Porcelain can be ground and restored like Granite or Marble.
Cleaning Of Ceramic Floors.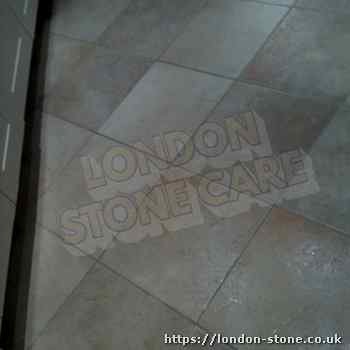 Professional cleaning of Ceramic floor tiles usually takes a shorter time compared to natural stone floors or clay tiles..
This is because the tile surface is commonly glazed.
Specialized tile cleaning will still bring better results.
As soon as your ceramic tile has been cleaned we'll apply a tile sealer. Care is much simpler by having a sealed tile floor, plus the sealer stops spills transforming into stains.
A Number Of The Natural Stone Restoration And Cleaning Options Our Specialists Give
Stone floor cleaning is rarely just cleaning, there is certainly regularly more restoration required. Sandstone floor restoration covers a number of services. At the very least, all stone floors suffer some form of generic wear and tear. More often than not, soil, stains and traffic marks ruin floor's finish. Highly polished marble and granite floors show up wear quickly, as minute foot traffic scuff marks when you look at the stone surface affect the luster and hold dirt. A surface sealer does not prevent porous tile and stone and tiles like Sandstone, Limestone and Terracotta gradually struggling with wear and spill problems. Most stone floor flooring has cement grout. Cement grout is normally softer in comparison to stone and much more at risk of abrasive and chemical damage. Holes might be filled and cracks repaired included in a restoration. Stone and tile contains the appeal that a grubby, porous surface could be taken away, exposing an attractive new surface. Grinding and honing removes surface damage from etching and surface scratching.
Stone floor sealing is a must to help keep a new stone and tile finish looking stunning. Stone sealers should really be placed on new stone and tile and tile floors and immediately after any floor tile cleaning, stone polishing or tile restoration work. Impregnating or penetrating sealers are utilized following diamond floor polishing. Hybrid sealers or Surface sealers are best put on coarse natural stone or tiles.
The first shine on a stone floor will gradually go dull. The loss in shine is brought on by foot traffic scratches and surface damage. The only method to replace the initial finish is by polishing the tile and stone. On marble, Granite, Terrazzo, Polished Limestone and Polished Travertine floors, diamonds are utilized to eliminate the outer lining wear and recover the original sparkle. The shine on Honed Travertine, Honed Limestone, Sandstone, Slate and Clay tiles is established through the use of a higher gloss sealer. Sealer removing products are applied to take away all traces associated with existing sealer, after which a new gloss sealer is applied.
Is there unsightly chips in your natural stone floor?
You don't have to improve the tile and stone. Coloured resin fillers can fill chips and damage on a tile. Once the resin cures, it has to be sanded and polished. Chip repairs are less costly than laying new tiles.
Contact the Industry Professionals for Natural Stone Repairs London - Call the Specialists.
Repairing Cracked Tiles
A slight movement in the subfloor can make a crack in a marble tile. Cracks are often contained in doorways as well as in between rooms. Also, a crack can appear due to a deficiency or weak spot inside the tile. Crack repaircosts not as much as replacing the tile.
When you yourself have got a deep crack in your floor, vanity unit, tabletop or counter top, they are filled up with coloured epoxy fillers. Hairline cracks are way too fine to just accept a filler and in addition they should be widened with diamond tools before these are typically filled.
Other areas near Primrose Hill we cover include:
Primrose HillHelpful Information
Primrose Hill is a Grade II listed public park located north of Regent Park in London, England, first opened to the public in 1842. It was named after the 64 metres 210 ft[note 1] natural hill in the centre of the park, the second highest natural point in the London Borough of Camden. The hill summit has a clear view of central London, as well as Hampstead and Belsize Park to the north and is adorned by an engraved quotation from William Blake. Based on the popularity of the park, the surrounding district and electoral ward were named Primrose Hill. Amenities of the park include an outdoor gym known as the Hill Trim Trail, a children playground, and toilets, all located on the south side near Primrose Hill bridge which connects to London Zoo and Regent Park.